Aduro 7+1
Light Therapy
Facial Mask.

7 LED colors + near-infrared
11 different skin treatments in one.
100% UV FREE
No harmful UV rays. No recovery time.

Non-invasive
Results without surgery or needles.

Chemical FREE
No abrasive chemical products.

Official brand owner
We are the official brand owner of Aduro®.
COMFORTABLE & EASY-TO-USE


Reduce Wrinkles,
Fine Lines, And
Blemishes.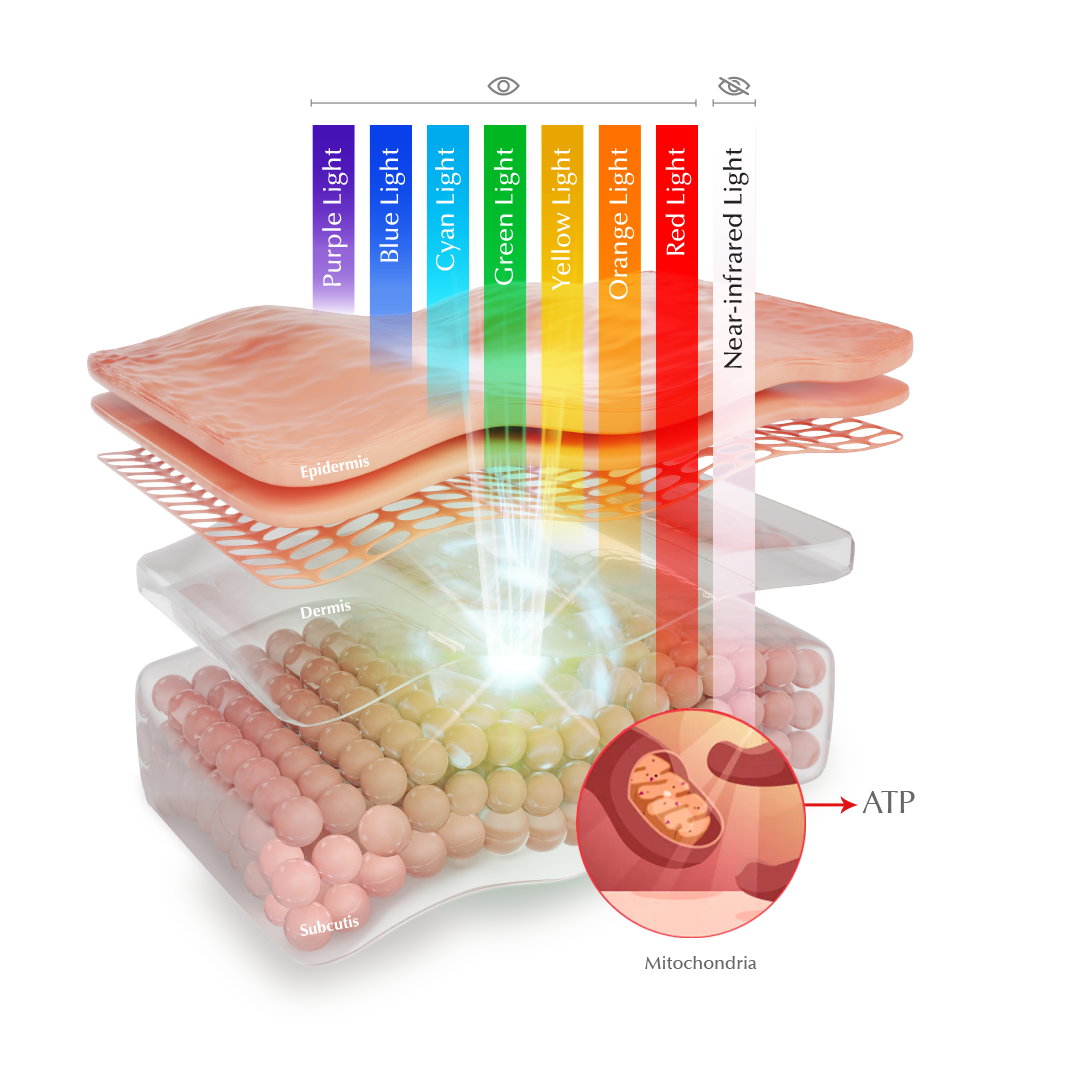 Enhance Your Skincare With Healthy Light.

Increased energy production
Light therapy boosts cellular energy called ATP, for improved cell rejuvenation.
Brightens complexion
Light therapy is a non-invasive boost for your skin, giving you a clearer, more radiant complexion.

Younger looking skin
Skin rejuvenation rich in collagen, elastin and more.
Learn The Basics
Light Science.
Are You
Missing Essential
Light Vitamins?
The Average
American Spends
90

%


Of Time Indoors.
Your body needs light, like it needs water, food, and sleep. Absorbing healthy light is essential for the production of chemical components in your body such as ATP and melatonin that help improve skin elasticity, sleep cycles, blood flow and more. Add healthy light to your diet from the comfort of your home.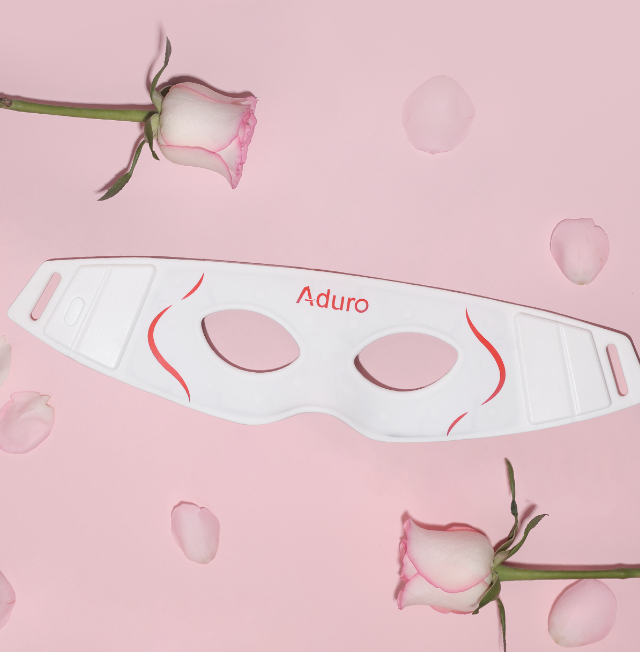 Light Vitamins
Combine 3 min red light and NIR ( Near Infrared Light ) to boost your morning energy.
Shop Now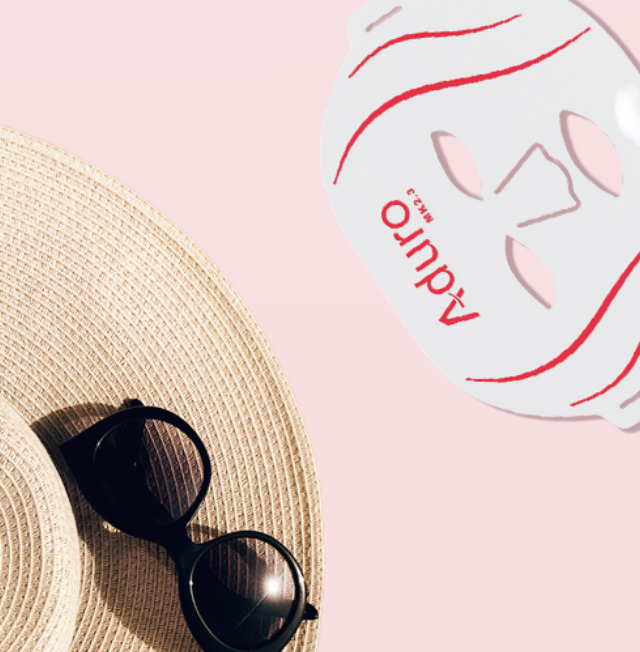 Light Vitamins
Use the green light setting on the Aduro mask for 20 min after lunch to improve circulation and digestion.
Shop Now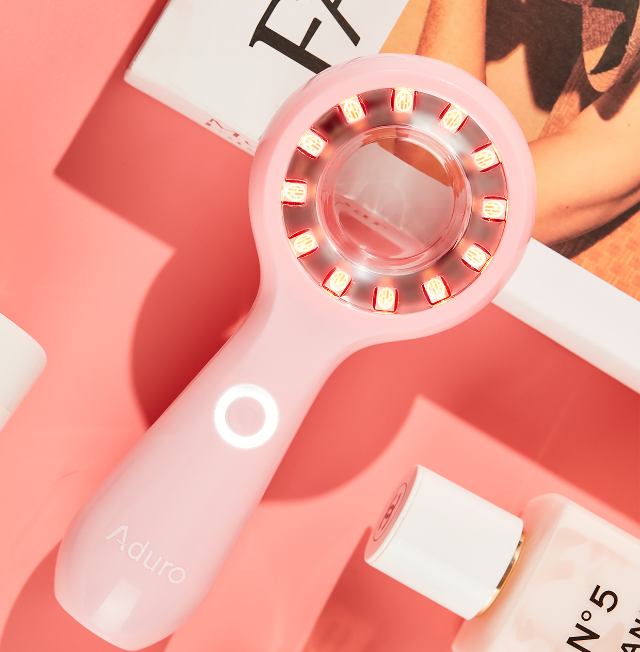 Light Vitamins
Use blue light to reduce the amount of sebum in the skin which leads to reduced oil production and less clogged pores.
Shop Now
Spa Grade Skincare
Treatments
See results in as little as 2-4 weeks!

Easy to use

Splash proof

Targeted treatments

Light and portable

Smart timers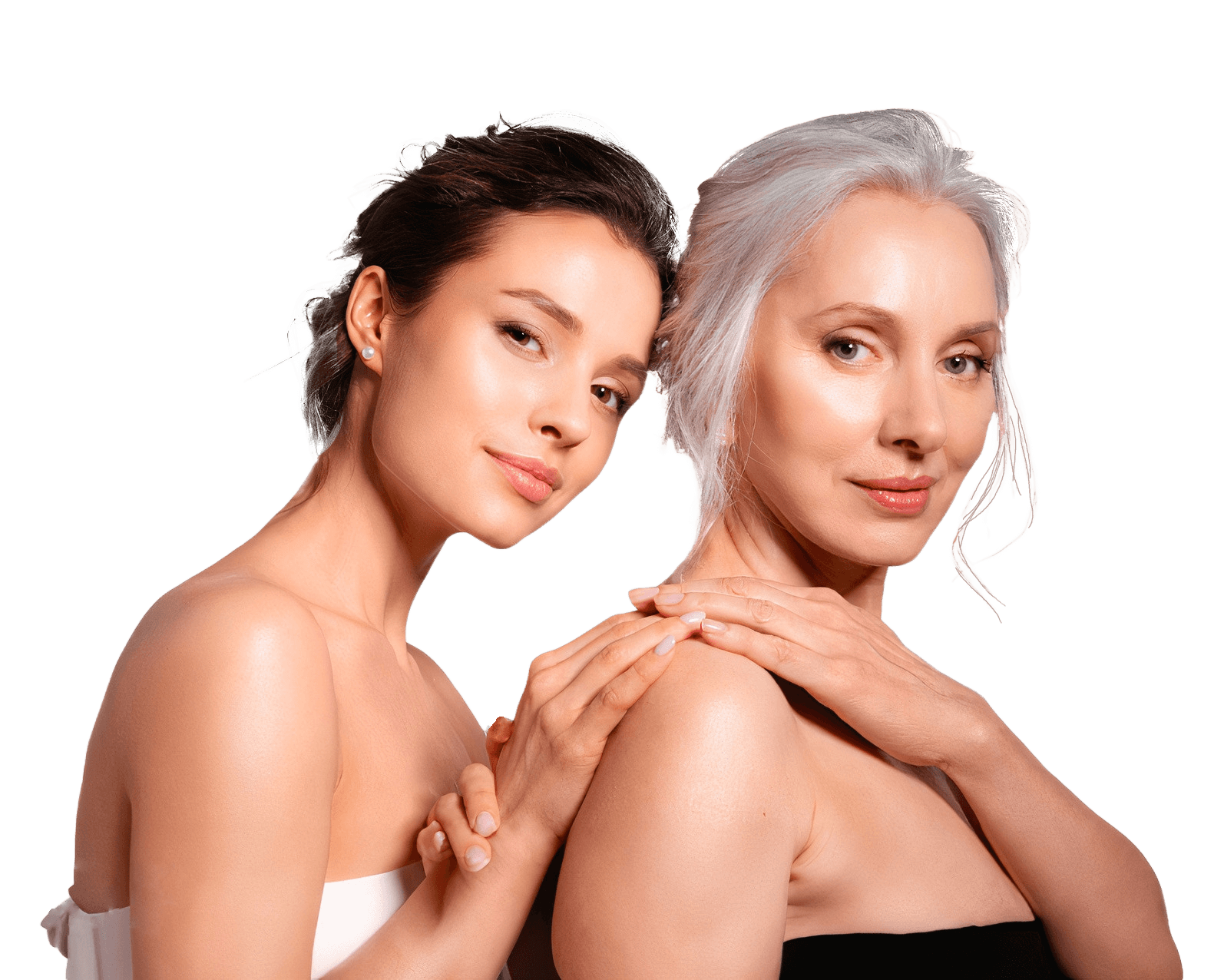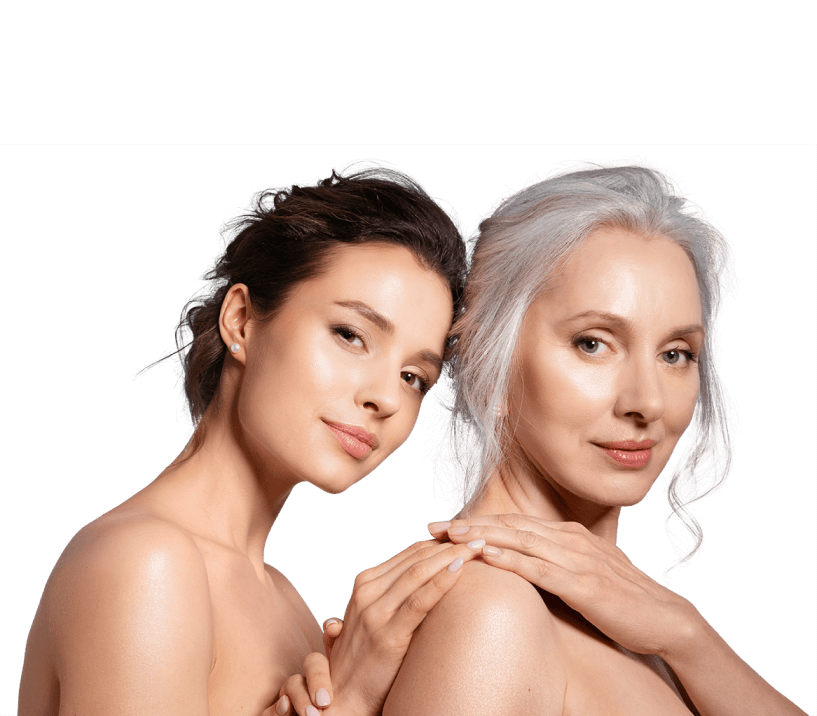 TESTIMONIALS
We Trust In Light
Therapy.

Renata B.
⭐⭐⭐⭐⭐
The package arrived faster than expected. The mask is of high quality and easy to wear. Simple description of all programs! After a few days of regular use my skin has become much softer. So far so good! Can not wait when it will be seen improvement of my skin quality and reduce fine lines. I mostly use red light and daily dose. Tips for you! If yRead more about review stating Love it!ou have sensitive eyes, please use the eye protection that comes in the package because I have it and it hurt a little in my eyes when I did not use eye protection.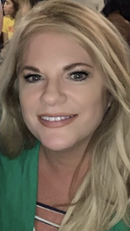 Judy R.
⭐⭐⭐⭐
I was excited first off that it shipped so quickly!! Packaged great, instructions were easy to read.
I love the device. So many features. I can really tell a difference in my complexion after just a few days. The texture of my face and the fine lines. Definitely worth it. This was a birthday gift to myself... Thank you for a great product!!!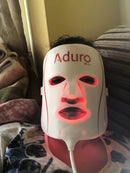 Lavina D.
⭐⭐⭐⭐⭐
Enjoying my led mask treatments. Haven't seen much difference yet but i'm confident with consistent use my skin will improve.
Meanwhile, I enjoy using the mask as its very convenient and relaxing.

Denine S.
⭐⭐⭐⭐⭐
I recently purchased this mask and have used it only 7 nights so far. The suggested use is every night for the forst 30 days. Then 2-3 times a week. I love that its a mask not like the other devices that you need to do each section at a time which can be way to time consuming. The Aduro mask does your entire face in 20 minutes and turns off automaRead more about review stating To Soon To Tell but I love....tically. Also it has 7 different settings for carious skin care. I will check back after 30 Days and let you all know!!!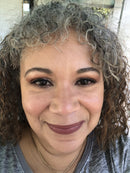 Carmen K.
⭐⭐⭐⭐⭐
Excellent results immediately! I love this mask my skin was irritated and red I am using the mask nightly and my skin is amazing. My makeup goes on smooth and looks fantastic. I Love this and suffer from hyperpigmentation.
Elaine E.
⭐⭐⭐⭐⭐
My 65 year old skin is glowing again!
I ordered my Aduro at the Black Friday sale after reading and listening to numerous positive reviews on YouTube. I have used it everyday since I received it. I have noticed a softening of my wrinkles and my sun spots are starting to fade. The 20 minutes are a relaxing time to treat yourself. A great product!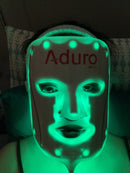 Cecilia B.
⭐⭐⭐⭐
I really love quality of this product, also that is a very trustful shop, it arrives so quickly and I was informed all the time. I just use the mask for 1 week, so I prefer to check my skin in a couple of weeks more. It is very comfortable and I really enjoy the 20 min to myself :)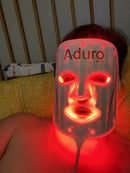 Marika T.
⭐⭐⭐⭐⭐
7+1 LED mask! It was a pleasure doing business with your company (Bert) in Holland. To my surprise they added a nice beach towel Dank je well😊💐 I loooove my mask powerful and relaxing!! I put a good hyarulonic acid on 15 minutes before (after cleansing with a mild cleanser) and listen to some relaxing music for 20 min, it will automatically shut off ...
Mariza D.
⭐⭐⭐⭐⭐
Love my Mask! It is so easy to use and so comfortable I love it!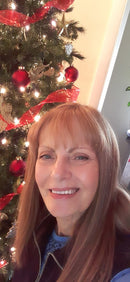 Sharon P.
⭐⭐⭐⭐⭐
I'm Amazed!I recently received my mask and have tried it for 2 days. The second day after using the mask my skin was plumped and glowing. I'm looking forward to seeing how this is going to change my 66 year old skin. I was very shocked that it came three days after I had ordered it. It is very good quality and was packaged beautifully. I'm very pleased.

Heidi C.
⭐⭐⭐⭐⭐
I have used this for a little over one mont now and have to say I am impressed. What really made me realize it's working is my esthetician that I see once a month for facial noticed my skin is smoother and softer and I did not need much on extractions!! Try it, I think you will love it!

Lisa D.
⭐⭐⭐⭐⭐
Ok, as far as logistics, I cannot believe how fast my package came! So impressed! Company kept me updated every step of the way and item came within 72 hours. Packaging was very nice, high end and secure. My items was fully charged as well. Easy to use and instructions were clear. I will update after 1 month of use to let you all know how my resulRead more about review stating I am impressedts are so far.
Collection
Discover the power of light therapy with Aduro products. Our innovative light therapy devices are designed to enhance the natural radiance of the skin, reduce the appearance of fine lines, wrinkles, and blemishes, and promote a youthful, rejuvenated look.
Safe. Certified. Loved.

FDA cleared
Class II Medical Device

100+ Patents
Light Therapy R&D

Highest Quality Light
Certificates & Standards