Regular price
Sale price
$299.00
Unit price
per
Sale
Sold out
Description
Experience the rejuvenating power of the Aduro LED Light Therapy Neck and Décolleté Mask. Designed specifically for the neck and décolleté area, this advanced mask utilizes the benefits of red and near infrared lights to address your specific skincare needs. Discover the remarkable advantages:
Red Light: Stimulates collagen production, reducing the appearance of wrinkles and fine lines on your neck and décolleté.
Near infrared Light: Penetrates deep into the skin, promoting improved circulation and overall skin health for a rejuvenated neck and décolleté.
Indulge in a luxurious spa-like experience from the comfort of your own home with the Aduro LED Light Therapy Neck and Décolleté Mask. Let it revolutionize your skincare routine, unveiling a smoother, firmer, and more youthful-looking neck and décolleté. Harness the power of light and elevate your skincare to new heights with the Aduro Neck and Décolleté Mask.
The Aduro LED Light Therapy Neck and Décolleté Mask effectively targets and treats specific concerns for the neck and décolleté area, including wrinkles | fine lines | collagen production | improved circulation | overall rejuvenation. Experience the beauty of a youthful and radiant neck and décolleté with the advanced LED light therapy of the Aduro Mask.
FAQ
How Long does a treatment last?
We advise doing 1 treatment of 20 minutes every day using the built-in timer. The most important thing to get results from light therapy is consistency. Therefore we advise you to use it every day for 20 minutes to get the best results.

How often can I use the Aduro Facial Mask?
You can use the Aduro Facial Mask every day for 20 minutes. In order to see optimal results you need to use it regularly.

Can I use cosmetics with a treatment?
The Aduro facial masks are designed to be used with your favourite cosmetics. Be careful not to use fatty substances (like creme) during the treatment, as they can block the light from reaching your skin
SHIPPING
All orders (from sunday until friday 12.00 am) are processed and shipped within 24 hours after ordering.
We ship worldwide with FedEX from Amstelveen in The Netherlands. Shipments usually only take a couple of days to arrive, depending on the location. You will receive a Track&Trace, so you can follow the shipment or make changes.
View full details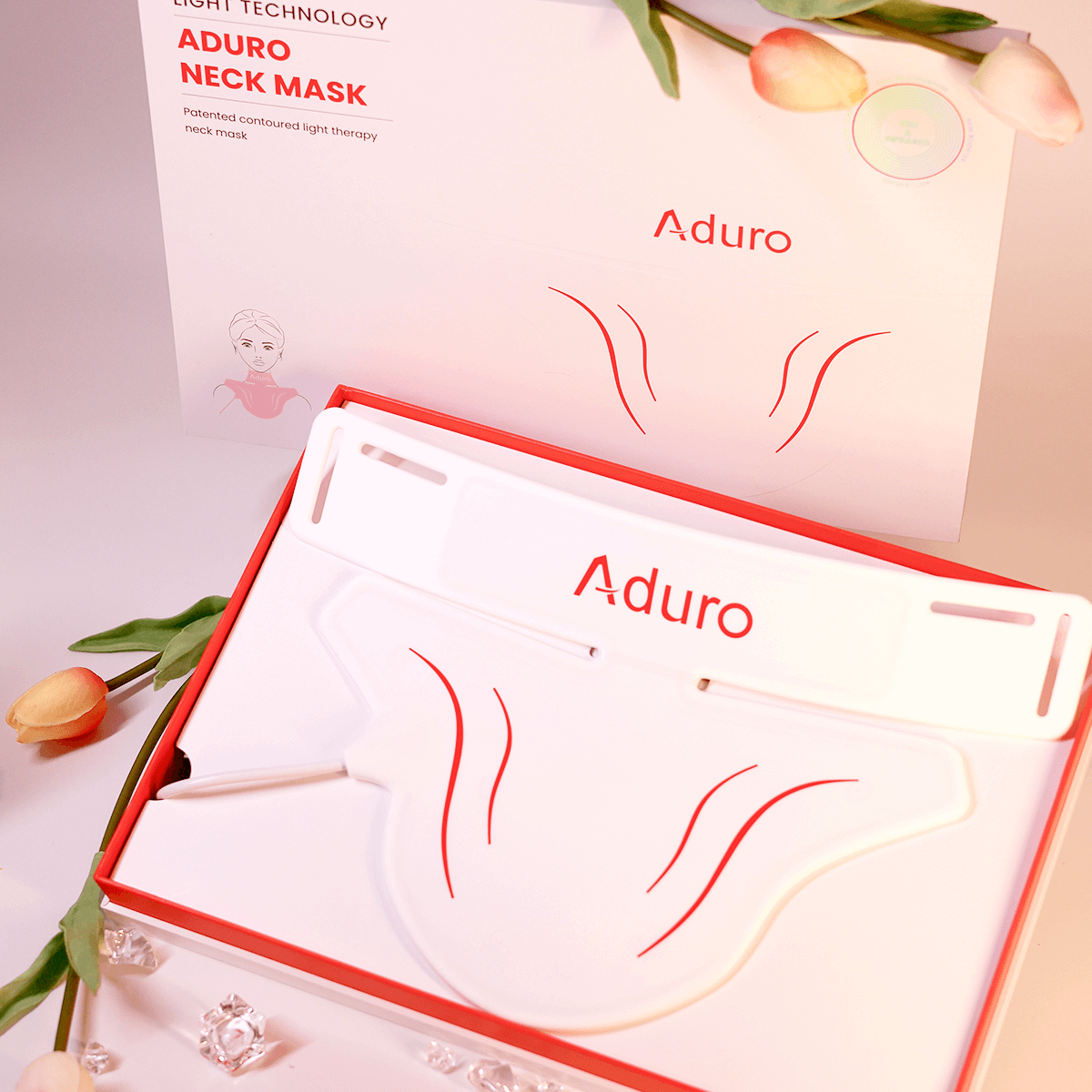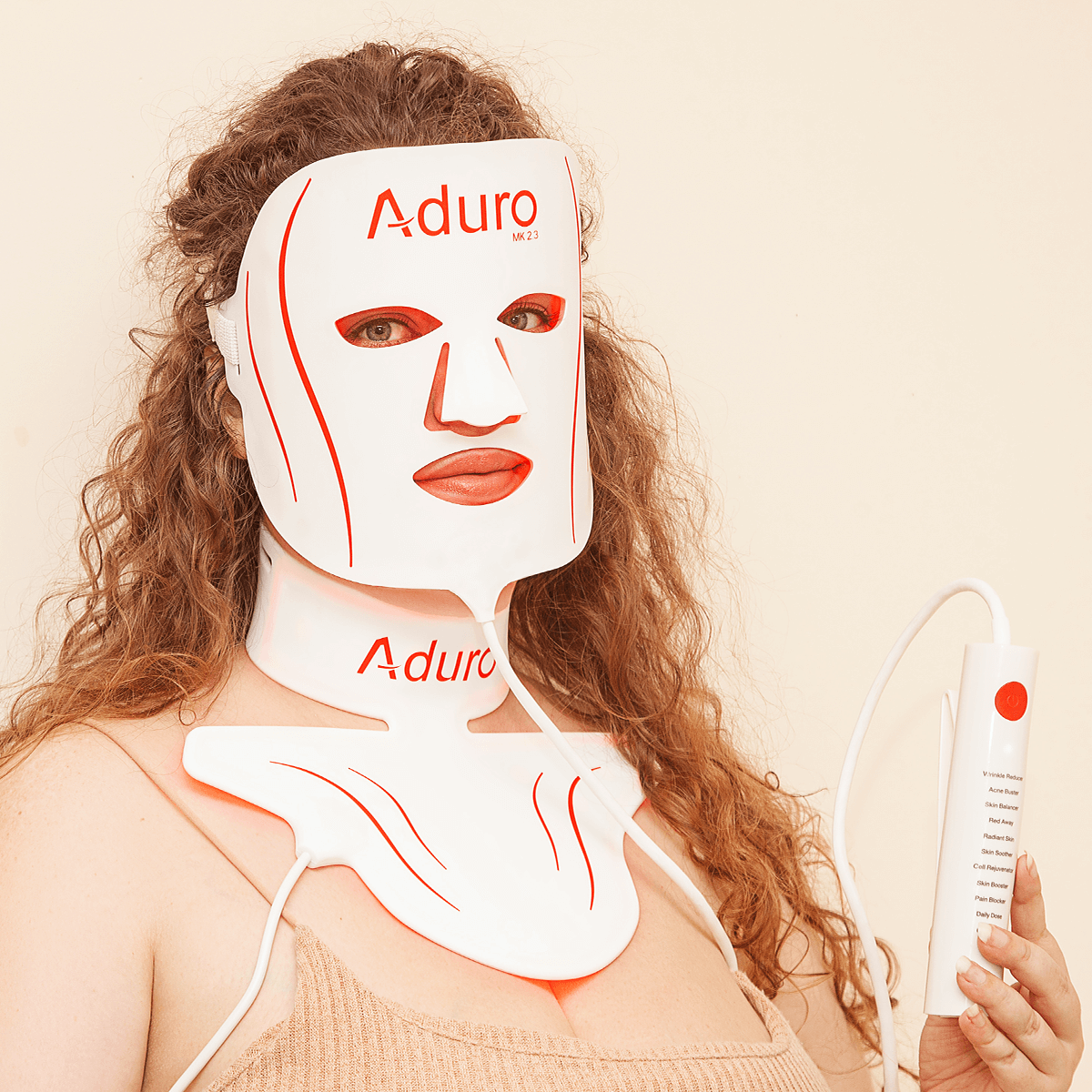 Aduro Is Based On
Light Therapy Science
Discover how it can transform your skin
Anti-Aging
Circadian Rhythm
Mental Acuity
Healthy Skin
Improved BloodFlow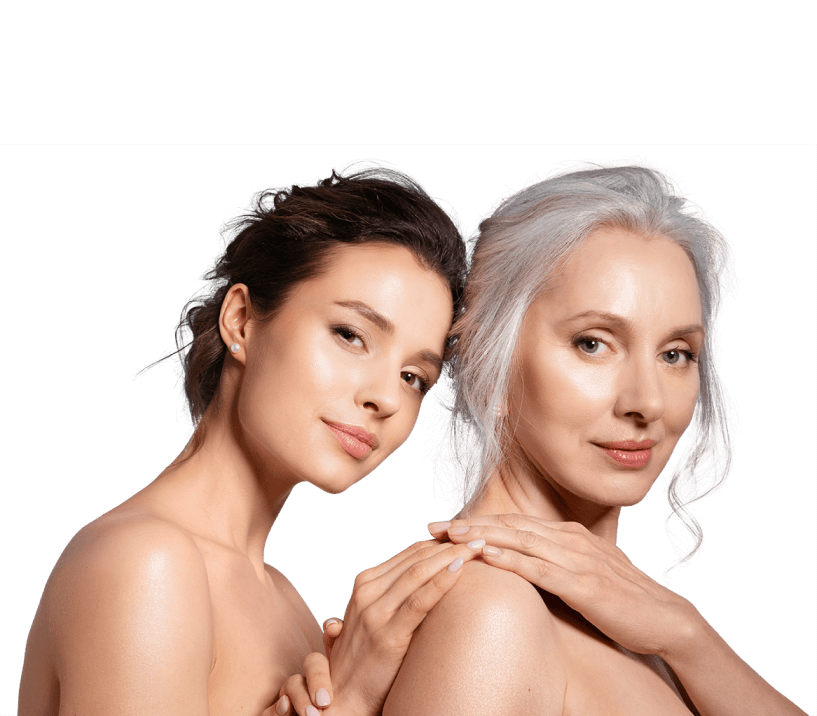 See The
Results


For Yourself
Before
After
Before
After
Before
After
Before
After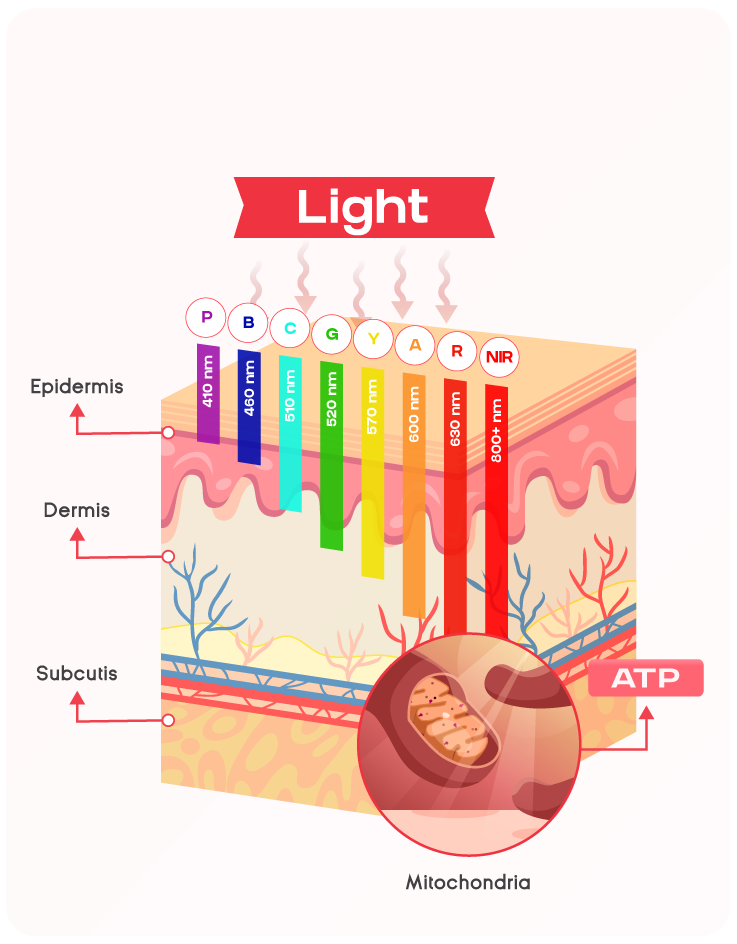 Light Therapy Has
Amazing

Benefits

Anti-Aging
Unlock your skin's natural wrinkle reducing ability

Better Sleep
Light therapy stimulates melatonin production

Even Skin Complexion
Smooth out blotches and get your glow on!
It's easy to incorporate Aduro skincare into your routine
Discover the simple steps to achieve glowing skin
Step 1
Cleanse Your Neck Area And Remove All Makeup.
Step 2
Place The LED Neck Mask On Your Neck And Affix The Straps.
Step 3
Push The On Button Using The Device Controller. After 10 Minutes The Neck Mask Automatically Turns Off.
Testimonials
Celebrities Love Aduro
See what the stars have to say about the transformative effects of Aduro

Julia Roberts
Aduro Facial Mask
March, I'm all in! 🐲 🟢 ✅#Aduro

Therealchilli
Aduro Facial Mask
Finally a led light therapy mask that's easy to put on!!! Led light really works with consistency! Red light is for anti-aging which is my favorite…thank u

Nataliasiwiec.official
Aduro Facial Mask
No to zaczynam terapie swiatlem, najnowoczesniejsza "maseczka" na twarz Adruo🙏🏻💥 ps. Chcialam byc IronManem no I jestem 😜dreams come true👽 #aduro7+1 #aduro
FAQ
Got Questions?
We've Got
Answers
Find out more about Aduro revolutionary skincare products
Does Red Light Therapy Work?
Absolutely! RLT has an extensive track record of effectiveness. Thousands of studies have shown that this drug-free and natural process is beneficial. RLT can treat a wide range of issues including but not limited to, skin conditions, arthritis, inflammation, dementia, tendonitis, hair loss, dental pain, and osteoarthritis. When combined with exercise and a healthy diet, Red Light Therapy is a rousing success.
Yes, the Aduro LED mask is generally safe to use. LED light therapy is non-invasive and doesn't cause burns or skin damage. However, always follow the instructions provided and consult your dermatologist if you have specific skin conditions or concerns.
After cleansing your face, position the mask comfortably on your face and select the red light setting. Relax and let the mask work for the recommended amount of time, usually around 10-20 minutes.
How Often Should I Use My Aduro?
It's typically recommended to use the Aduro LED mask 2-3 times a week. However, this can depend on your skin type and individual skincare needs. You can use it daily.
When Should I Do My Treatment?
You can do your treatment at any time that suits your schedule. However, many people find it relaxing to include it in their nighttime skincare routine.
What Wavelengths Are Used?
The Aduro LED mask uses different wavelengths depending on the color of light, each targeting different skin concerns. Red light typically uses wavelengths around 630-700 nm, while other colors like blue or green will have different wavelengths. Please consult your Aduro mask manual or contact the manufacturer for exact wavelengths.
Aduro is the #1 in LED skincare products
From brighter, clearer skin to improved texture and tone
FDA Cleared CLASS 2 Medical Device
100+ Patents Light Therapy R&D
Highest Quality Light Certificates & Standards